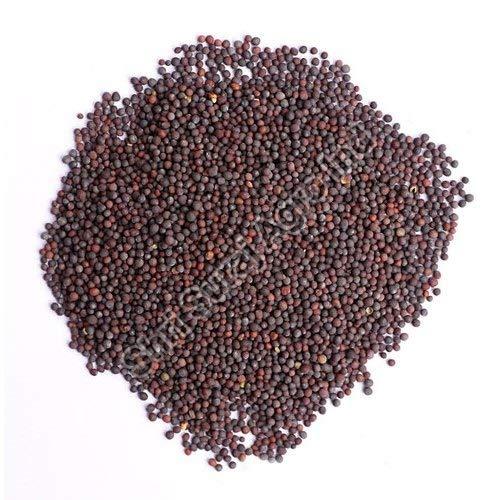 Mustard seeds, commonly called rai, have numerous essential nutrients. These seeds form the third most common source of edible oil after soya bean and palm oil. There are many mustard seeds, with brown, black and yellow as the most suitable types. Mustard gets used in preparing many traditional dishes in India and different sauces and spreads.

They have a sharp and slightly bitter taste with a rich and intense aroma. Mustard seeds have vitamins like C, A and K and minerals like calcium and copper. Mustard seeds have gotten used in different ayurvedic medicines and are beneficial to health.
Prevents Cancer & Ageing-
Mustard seeds from a reliable mustard seed supplier have plenty of antioxidants that improve your skin's condition. The body has numerous free radicals that can get harmful, but these antioxidants bind with free radicals and prevent diseases.

The free radicals get linked with diseases like diabetes, cancer and cardiac problems. Mustard seeds contain glucosinolates and myrosinase that inhibit cancer cell growth in the body.
Encourages Healthy Skin-
Mustard benefits the skin in several ways and can act as an excellent exfoliator. A good mustard seed supplier in India provides seeds you can apply as a face pack to remove acne.
The mustard pack also helps you remove tan and keep your skin moist. People suffering from psoriasis and infections like ringworms can use mustard to treat skin conditions.
Assists Digestion-
Mustard seeds can provide instant relief from any digestive issue. It can treat constipation due to its high fibre content. Mustard seeds have a high nutrient content that helps to improve gut health and bowel movement. Apart from digestion, mustard also improves metabolism.
Good For The Heart-
Mustard has an abundance of soluble fibre that lowers cholesterol levels. An increase in cholesterol levels puts you at risk of heart attacks. Mustard oil gets widely used in traditional Indian cooking and prevents any cardiac issues.


Helps To Strengthen Bones, Teeth & Gums-
Mustard seeds have a high amount of nutrients and are rich in minerals and vitamins. It contains vitamins A and C and minerals such as calcium, iron, phosphorus, and magnesium. Mustard seeds also have anti-inflammatory properties and can treat teeth and gum problems.
Helps To Treat Pain-
Good quality mustard from a mustard seed supplier can treat stiff muscles and joint pain. You can massage mustard oil on older people who suffer from joint pain and treat them. Applying mustard seed oil on your forehead helps to reduce headaches and migraine.
Mustard seeds can reduce menstrual cramps and help women undergoing menopause. It also helps women recover calcium in their body which reduces with age.
Prevents Asthma-
A mustard seed supplier in India provides excellent quality seeds beneficial for treating asthma. Minerals like copper, magnesium, iron and selenium in mustard prevent asthma attacks.
Beneficial For Hair Growth -
Mustard oil has good amounts of vitamin A, essential for hair growth. It also contains fair amounts of protein, calcium, and omega-3 and omega-6 fatty acids that combine to strengthen your hair. The high amounts of fatty acid content in mustard seed oil act as a natural hair conditioner.